Fragrances by Amway
The range of tempting AMWAY™ fragrances for both men and women includes perfumes, eau de toilettes and body sprays to suit all moods and occasions.

FLORA CHIC
Experience the fragrance of a flower garden!
The line of sophisticated ARTISTRY™ products expands with premium fragrance. This new fragrance was inspired by those women who embody casual elegance, seductive charm, and that passion for life which the French call joie de vivre.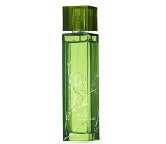 WISTFUL
Every day will be bright, playful, and unique with the light fruity-floral scent of WISTFUL™!
This scent is full of freshness, energy, and joy. Let go! Dream! Create! Act! Let your favorite fragrance follow you everywhere. Our contemporary and stylish WISTFUL™ flacons are created to be in the center of attention with you.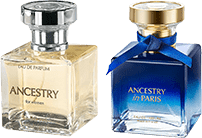 ANCESTRY
Ancestry™ is a fragrance masterpiece.
Richly complex and incredibly delicate, it's both intense and weightless. These fragrances are brought to life in one of the best perfume houses in France. They embody ageless sophistication and everlasting elegance. The classic forms of the flacons complement the perfection of the fragrance.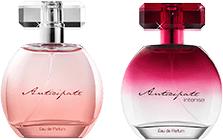 ANTICIPATE
Surrender to the power of the senses! Give in to the sweet embrace of your dreams!
Wrap yourself in romance and emotions with the sensual scents of ANTICIPATE™. This feminine and intricate fragrance weaves together dreams, sweet yearning, sensuous anticipation, and an enticing spark of desire. This romantic scent will fill your day with gentle magic and will infuse your evening with seductive allure.
Fragrances for men
OPPORTUNE
OPPORTUNE™ fragrance—a flawless choice
Crisp, invigorating, and fresh. Style is everywhere. It's in the modern design of our flacons. It's in the crisp, invigorating, fresh scents from leading French perfumeries. OPPORTUNE™ is confidence in yourself and confidence in every moment. At work, in business, in sports, and in love. Three styles. No compromises.
Tip: how to choose a fragrance
First, try the fragrance on a sample paper strip.
If there are too many fragrances to choose from, try three perfumes and then give your nose a rest.
Identify the fragrances you enjoy the most. Then, apply them to your wrists and wait a moment in order for the perfume's top and middle notes to appear.
The skin's composition and properties affect a fragrance, so try them only on yourself, not on another person.
Hormones, overall health, diet, weather, mood, and humidity can radically affect how scents sit on the skin.
How to apply a fragrance
the best time to apply perfume is immediately after a shower;
the scent will last longer if you first apply unscented lotion to your skin;
scents are fuller and brighter on pulse points;
to surround yourself with a cloud of scent, spray the fragrance onto clean hair or onto a comb;
asking those around you is a good way to make sure you're wearing just the right amount of scent.
How to use fragrances?
Fragrance should be applied two to three times a day. One application should not be expected to last all day. Fixatives are used in fragrances to keep them stable and to allow for the retention of the fragrance on the skin as long as possible.
Fragrance can be applied to your pulse points, inside your wrists and elbows, behind the knees, on your neck, below the earlobes (not behind your ears).
If your skin is sensitive to fragrance, spray it on a handkerchief and place it in your pocket or purse. Do not rub fragrance into your skin, as this will 'bruise' the fragrance, causing the scent to change. Spray the fragrance on your skin and let it dry naturally, without touching it.
Wear different fragrances for different occasions or moods. Wear one fragrance for the day and another for the evening. For a cool, refreshing perk-up in the summer, store fragrances in the refrigerator. Always keep fragrances in a cool, dry place.